THE LAWS OF THE SPIRIT WORLD : There is no Religion in the Spirit World. We worship one GOD only.
Store Review (4)
Seller : Bookwomb
test,IN
100% Positive Feedback (4 ratings)
Other Products From this seller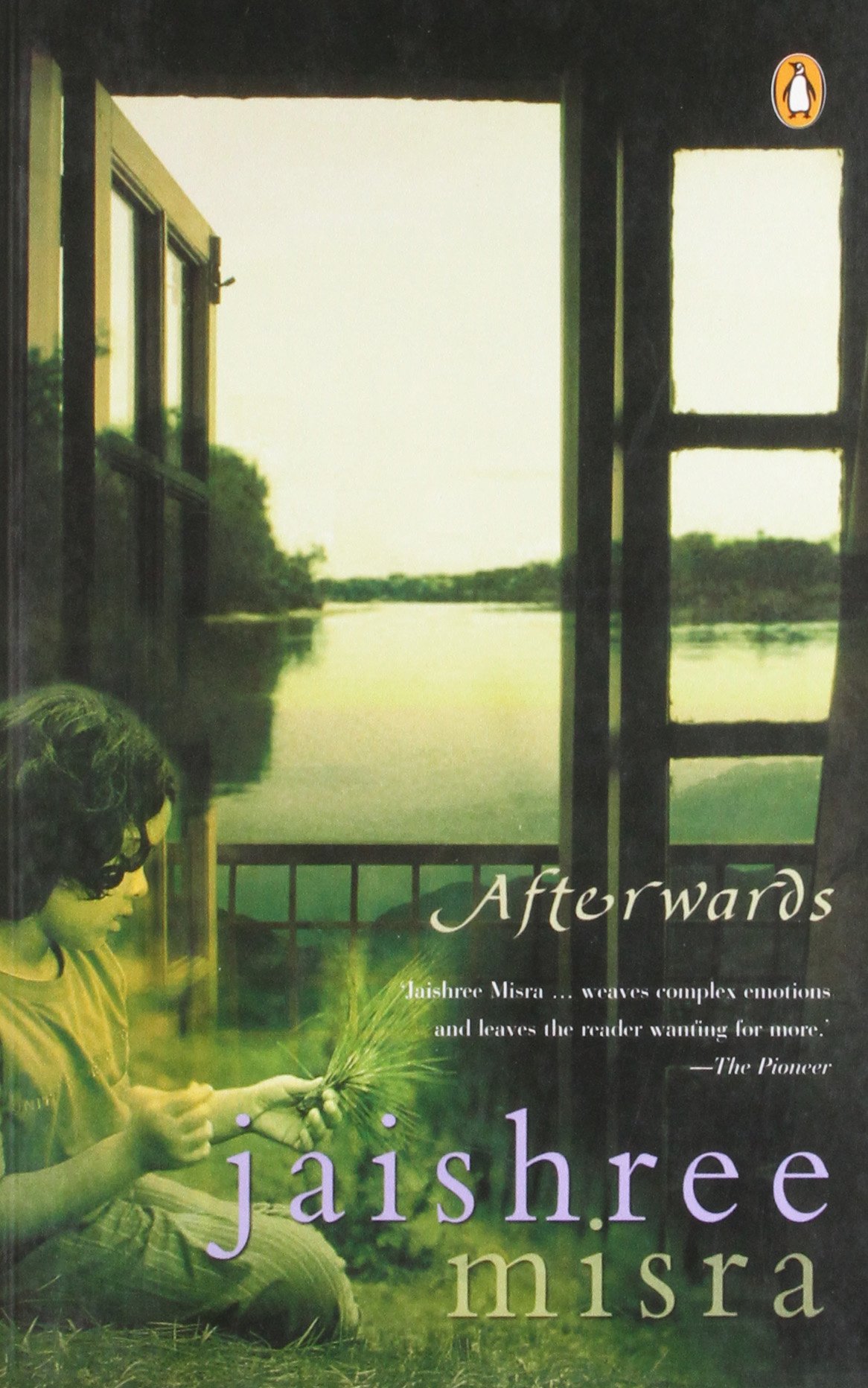 More Products
Regular Price
₹350.00
Special Price
₹299.00
Save: 51.00 Discount: 14.57%
ISBN: 9788179929858;
Format: Paperback;
Language: English;
Number Of Pages: 380;
Published: 1st December 2009;
Publisher: Jaico Publishing House
FREE SHIPPING ON ALL ORDERS.
Prices are inclusive of Tax.
The Laws Of The Spirit World by Khorshed Bhavnagri is an examination about life after death, and the soul's journey through various realms, which were revealed to the author through a telepathic revelation.
In The Laws Of The Spirit World, author Khorshed Bhavnagri talks about spirituality, and how people should lead life on earth. The book delves into many philosophical and spiritual realms such as life-after-death, good versus evil, and freewill.
Bhavnagri was inspired to write this book after her two sons, Vispi and Ratoo, were killed in a fatal car crash on February 22, 1980. A month after her sons' passing, the author claims that she received messages from her boys asking her to communicate with them through automatic writing. The author further states that her sons were trying to guide her through her mission on Earth, which was to spread spirituality and to stay on God's path. Through telepathy and automatic writing, Bhavnagri put together the contents of The Laws Of The Spirit World.
According to the The Laws Of The Spirit World, there are seven realms of existence in the spiritual domain. The first three realms are similar to Hell, and the point is to progress towards Heaven. The text examines questions such as does a god-fearing person ever try to fool god? and what is a good deed? The author also stipulates that on Earth, evil doers have no recollection of their sins. However, after death, these individuals have to constantly confront the memories of their sins.
After reading The Laws Of The Spiritual World, readers will be forced to rethink their position on concepts such as god, free will, and the meaning of life.
PART 1: Spirit Communications from the Journals of Khorshed Bhavnagri:-
- The Real Laws of God
- Improvement through Self-Analysis
- Justice
- Spirit Communications
- The Story of the Old Man and The Brook
- Understanding God's Laws
- How we Died and the Realms of the Spirit World
- The 7 Realms or Planes
- Our Real Home
- Beasts of Burden
-Is it Godly to Help Everyone?
- Earthly Crimes Vs.Sins
- You have to Pay for your Sins
- The Devil Does Not Exist
- You Truly Reap What You Sow
- Rebirth
- Fight Evil
- Only Genuine Desire Can Lead to Change
- Visiting another Realm in the Spirit World
- God's Justice
- Spirit Communications
- How the Realms Work
- Your Soul Nature is your True Self
- The Silver Cord
- When you are asleep, you are Healed and Guided
- Life on Different Realms
- The Lower Realms are Full
- Why some People Die Young
- Good Souls are Misled by Negative Souls
- Control your Mind
- Our Feelings in the Spirit World
- Jimmy's Story: On Earth, People are not What they seem
- Jimmy's Story Contd.: You cannot Fool God Almighty
- Jimmy's Story Contd.: God's Justice always Catches up
- Jimmy's Story Contd.: God is Always Watching
- The Earth is a School
- The Purpose of Rebirth
- The Story of a Good Soul Who was Blinded by an Evil Man
- Your Subconscious Mind Can Become Dormant
- Awaken Your subconscious Mind
- Satish's Story: You must have Courage to Improve
- Soordas' Story: A Soul Risks All to be with his Loved One
- Soordas' Story Contd.: Niloo's Love for Soordas is Tested
- Soordas' Story Contd.: His HIgh Good Soul Comes Down to Earth
- Soordas' Story Contd.: Soordas Falls Even Lower
- Soordas' Story Contd.: A Weak Soul finds Courage

- Soordas' Story Contd.: Pride Has a Fall

- Soordas' Story Contd.: The Re-Awakening of the Subconscious Mind

- Soordas' Story Contd.: His High Good Soul Appears

- The Subconscious Mind is the Real You
- Why Past-Life Memory Is Not Revealed
- Spirit Guides
- Twin Souls
- Good or Evil is Your Choice
- Spirit Communications Help Comfort Loved Ones on Earth
- Most Souls Have Been to Lower Realms
- Misconceptions about Spirit Communications
- Why some people Fear Spirit Communications
- Why you choose to be Born on Earth
- Why you Dread Death
- Suicide is a Sin
- The High Good Souls
- What is a Good Deed?
- Revenge
- Suresh's Story
- You Cannot Treat Everyone In the Same Manner
- Face your problems now, Bravely and with a Smile
- Never Encourage Negativity in Others
- View Things from a Spiritual Angle
- Do Not Let Horoscopes Influence You
- Power can be used for Good Or Bad - Projecting and Receiving Powers
- To Get Help From Spirit Souls, Always be Cool and Calm
- Marriage
- Develop you Power in the Right Manner
- Prayers Should Always be Short and Sincere
- Pride Always Makes You Fall Spiritually
- You cannot Escape Paying for your Sins
PART 2: Q & A:-
- Automatic Writing
- The Spirit World
- The Soul and the Subconscious Mind
- Free Will
- Karma
- Your Mission on Earth
- Suicide
- God
- Prayer
- Positive Thinking
- Pride and Humility
- The Shift of the Axis
- Self Analysis Sheet
- An Interview With Khorshed
- Rumi Bhavnagri
ABOUT THE AUTHOR : Khorshed Bhavnagri nee Screwalla was born in Mumbai (Bombay), India in 1925. Her childhood dream was to be a teacher, psychologist or detective. She loved gardening, cooking and music, especially the Hawaiian guitar, and she watched a lot of cricket. In 1949, she married Rumi Bhavnagri and had two sons, Vispi and Ratoo. She discovered that she shared her family's passion for automobiles and driving. After the tragic passing of her two sons in 1980, she was spiritually and psychically guided to write The Laws Of The Spirit World. Her sons told her that it was her mission to spread spiritual knowledge on Earth. This helped her and her husband cope with the death of their two sons. In 1998, at the age of 72, she moved to Vancouver, Canada, where she continued to work tirelessly towards her mission, until her death in August 2007. It was Mrs.Bhavnagri's wish that this book reach as many people as possible.
More Information

| | |
| --- | --- |
| SKU Code | PRK B 4059 |
| Weight in Kg | 0.100000 |
| Book Type | Paperback |
| Dispatch Period in Days | 3 |
| Brand | Bookwomb |
| ISBN No. | 9788179929858 |
| Author Name | KHORSHED BHAVNAGRI |
| Publisher Name | Jaico Publishing House |
Similar Category Products