365 WAYS TO ATTRACT GOOD LUCK - Simple Steps to Take Control of Chance and Improve Your Fortune.
Store Review (4)
Seller : Bookwomb
Chennai,IN
100% Positive Feedback (4 ratings)
Other Products From this seller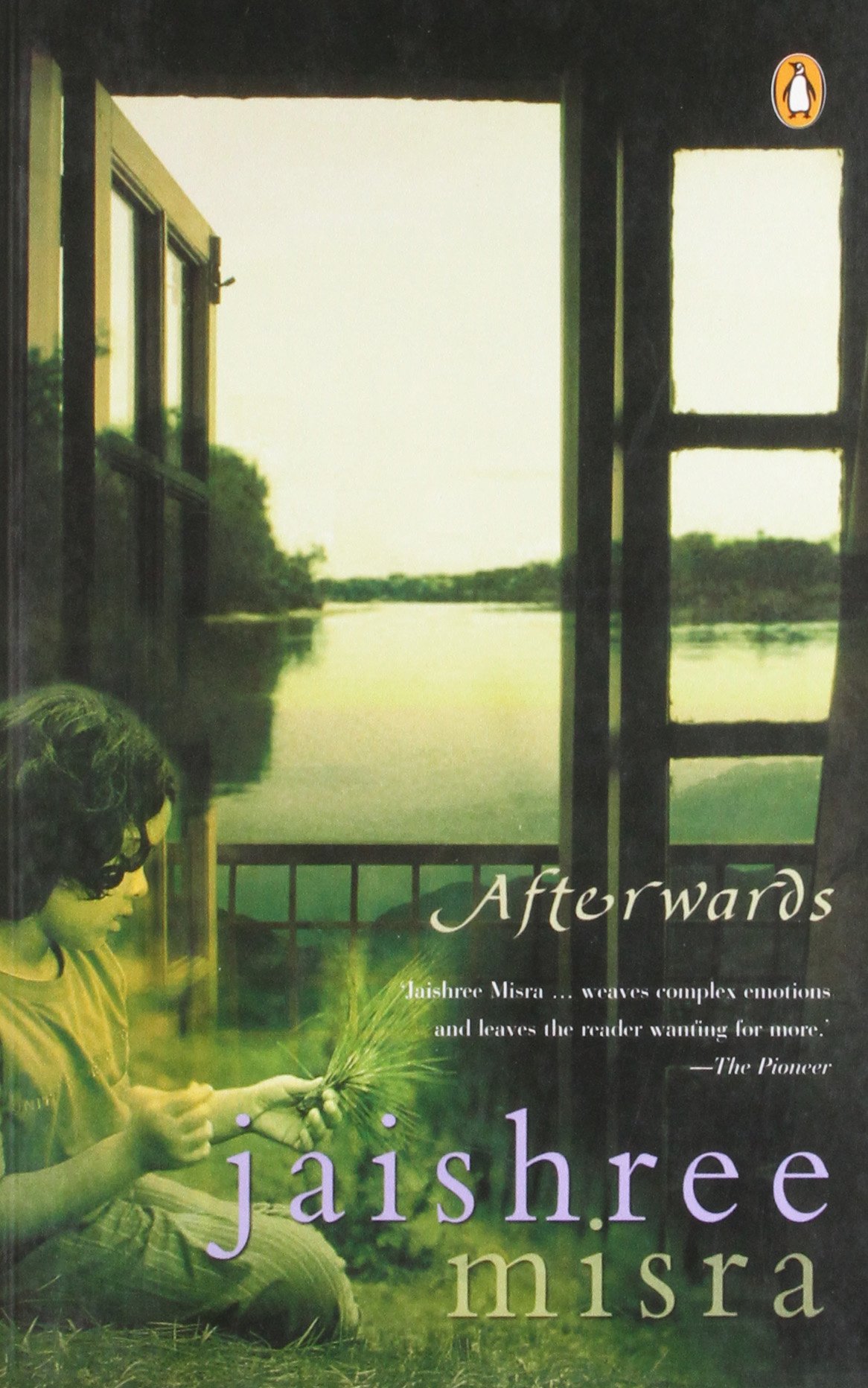 More Products
Regular Price
₹195.00
Special Price
₹175.00
Save: 20.00 Discount: 10.26%
Binding: Paperback;
No. of Pages: 216 Pages;

Publisher: Manjul Publishing House Pvt Ltd (Feb. 1 2017);
Language: English;
ISBN-10: 8183225845;
ISBN-13: 978-8183225847
FREE SHIPPING ON ALL ORDERS.
Prices are inclusive of Tax.
You can Improve Your Luck!
- Lucky Words
- Lucky Numbers
- Lucky Charms
- Lucky Days
- Luck at Home
- Lucky Actions
- Luck at the Office
What is good luck and how can you attract it into your life? Bestselling author Richard Webster demystifies this age-old concept and shares 365 easy ideas anyone can use to increase their good fortune in every area of life.
From acting on your hunches to using lucky charms, from carrying a badgers tooth to random acts of kindness, the techniques presented in this entertaining and informative book are sure to tip the odds in your favor.
With tried and true advice, unexpected tips and everything you need to know about lucky days, numbers, months and more, this easy to use guide is brimming with wise counsel for increasing your good luck.
CONTENTS: -
Introduction: What is Luck, and What can you do about it?
Good Luck;
Bad Luck;
What's your opinion of Luck?;
How to use this book
PART ONE - TAKING ACTION FOR LUCK
Chapter 1.Your Amazing Biology
Introduction
Chapter 2.How to Take Control of you Luck
Introduction;
1.Attitude; 2.Take Control; 3.Associate with Like-Minded People; 4.Find a Magnificent Obsession; 5.Set Goals and Achieve Them; 6.Be Happy; 7.Use Positive Affirmations; 8.Spend Time with Friends; 9.Make New Friends;
10.Expect Serendipity; 11.Nurture Yourself; 12.Laugh More; 13.Expect Good Things to Happen; 14.Act as if you are Lucky; 15.Eliminate Negative Emotions; 16.The wold is your Oyster; 17.Eliminate Envy; 18.Remember the Good Things; 19.Forgive; 20.Be Grateful; 21.Take Chances; 22.Keep Your Sense of Wonder; 23.Spend Time on Your Own; 24.Meditate; 25.Persist; 26.Find the Silver Lining; 27.The Harder You Work, the Luckier You Get; 28.Do Something New; 29.Look for Opportunities; 30.Charisma; 31.Act on Your Hunches; 31.Listen; 32.Say Yes; 33.Live in the Moment; 34.Visualization; 35.Be Curious; 36.Everyone is Important; 38.Make Today Special; 39.Inspire by Example; 40.Think Win-Win; 41.Be Adaptable; 42.Help Others; 43.Find a Mentor; 44.Be a Mentor; 45.Practice the Golden Rule; 46.Feel Lucky; 47.Self-Respect; 48.It's Never Too Late; 49.Life Is a Journey; 50.Choose Your Direction; 51.Values Plus Goals; 52.Eliminate Negative Habits; 53.Accept Yourself; 54.Be Kind; 55.The Energy of Drishti; 56.Spend Time with a Child; 57.Change One Thing; 58.Get in the Zone; 59.Random Acts of Kindness
PART TWO - LUCKY TOOLS
Chapter 3.Lucky Words and Phrases
Introduction

60.Abracadabra; 61.Kuwabara; 62.Bedooh; 63.Mahurat; 64.Prosit; 65.Handsel; 66.Fu; 67.Nefer; 68.Mazel Tov;
69.Namaste; 70.Happy Birthday
Chapter 4.Lucky Crystals and Gemstones
Introduction

71.Agate; 72.Alexandrite; 73.Amazonite; 74.Amethyst; 75.Aquamarine; 76.Aventurine; 77.Carnelian; 78.Cat's-Eye;
79.Citrine; 80.Diamond; 81.Emerald; 82.Garnet; 83.Hematite; 84.Jade; 85.Red Jasper; 86.Lodestone; 87.Malachite; 88.Moonstone; 89.Quartz; 90.Smoky Quartz; 91.Ruby; 92.Sodalite; 93.Tiger's-Eye; 94.Tourmaline; 95.Turquoise; 96.Birthstones
Chapter 5.Lucky Charms
Introduction

97.Acorn; 98.Ankh; 99.Badger's Tooth; 100.Bee; 101.Bird; 102.Blue; 103.Buckeye; 104.Butterfly; 105.Buttons;
106.Cameo; 107.Cat; 108.Chestnuts; 109.Coal; 110.Coins; 111.Cornucopia; 112.Crickets; 113.Daisies and Dandelions; 114.Daruma Doll; 115.Dog; 116.Dolphin; 117.Eggs; 118.Elephant; 119.Four-Leaf Clover; 120.Frog; 121.Hand; 122.Heart; 123.Holly; 124.Horse; 125.Horseshoe; 126.Kachina Doll; 127.Ladybird or Ladybug; 128.Leaves; 129.Leprechaun; 130.Lizard; 131.Mandrake; 132.Mistletoe; 133.Nail; 134.Owl; 135.Parik-Til; 136.Pearl; 137.Pentacle;
138.Phoenix; 139.Pig; 140.Rabbit's Foot; 141.Rose; 142.St.Christopher Medal; 143.Scarab; 144.Shell; 145.Ship;
146.Snake; 147.Spider; 148.Star; 149.Tortoise and Turtle; 150.Lucky Flowers of the Zodiac
PART THREE - LUCK BY CATEGORY

Chapter 6.Love and Marriage
Introduction
151.Kiss as many people as possible; 152.Be lovable; 153.Love Letters; 154.The Law of Attraction; 155.Red Roses; 156.Love at First Sight; 157.Mirror, Mirror, on the Wall; 158.Flower Power; 159.Lucky Days for Proposals; 160.The Wedding Day; 161.The Engagement Ring; 162.The Wedding Dress; 163.The Wedding Ring; 164.The Bridesmaids; 165.Rice and Confetti; 166.The Wedding Cake; 167.Get Me to the Chapel on Time; 168.The Bride's Bouquet; 169.Crossing the Threshold; 170.Honeymoon
Chapter 7.Luck in the Home
Introduction
171.Clutter; 172.Feng Shui; 173.Activating the Ch'i; 174.Smudging; 175.Approach; 176.The Front Door; 177.The Back Door; 178.Hallways; 179.The Kitchen; 180.The Dining Room; 181.The Living Room; 182.The Bathroom; 183.The Bedroom; 184.The Bed; 185.Getting Out of Bed; 186.The Home Office; 187.Sweeping; 188.Flowers; 189.Moving House; 190.Housewarming
Chapter 8.Seasons, Days, Months, and Years
Introduction
SEASONAL CORRESPONDENCES

191.Spring; 192.Summer; 193.Autumn; 194.Winter
DAYS OF THE WEEK
195.Monday; 196.Tuesday; 197.Wednesday; 198.Thursday; 199.Friday; 200.Saturday; 201.Sunday; 202.Shrove Tuesday
LUCKY MONTHS
203.January; 204.February; 205.March; 206.April; 207.May; 208.June; 209.July; 210.August; 211.September; 212.October; 213.November; 214.December
215.Leap Years; 216.Today's Lucky Number
PART FOUR - LUCK THROUGHOUT CULTURE AND HISTORY

Chapter 9.Lucky Animals
Introduction
217.White Animals; 218.Bear; 219.Bee; 220.Bird; 221.Bull; 222.Butterfly; 223.Cardinal; 224.Cat; 225.Cricket; 226.Cuckoo; 227.Deer; 228.Dog; 229.Donkey; 230.Dragonfly; 231.Elephant; 232.Fox; 233.Frog; 234.Goldfish; 235.Horse; 236.Pig; 237.Rabbit; 238.Sheep; 239.Spider; 240.Stork; 241.Swallow
Chapter 10.Food and Drink
Introduction

242.Salt; 243.Tomato; 244.Coin-Like Foods; 245.Green Vegetables; 246.Pork; 247.Fish; 248.Tea and Coffee; 249.Noodles; 250.Mince Pie; 251.Sugar; 252.Christmas Pudding
Chapter 11.Luck in the Far East
Introduction
253.Bat; 254.Dragon; 255.Phoenix; 256.Unicorn; 257.Tortoise; 258.Lucky Children; 259.Money Sword; 260.Pinwheel;
261.Chinese Astrology; 262.Astrological Luck
263.PEACH BLOSSOM LUCK
Peach Blossom Luck For Ox, Snake, and Rooster;
Peach Blossom Luck For Rat, Dragon, and Monkey;
Peach Blossom Luck For Rabbit, Goat, and Pig;

Peach Blossom Luck For Tiger, Horse, and Dog

264.Plum Blossom Luck; 265.Peony; 266.Chrysanthemum; 267.Lotus; 268.Magnolia; 269.Orchid; 270.Peach; 271.Orange; 272.Pomegranate; 273.Persimmon; 274.Money Luck; 275.Your Lucky Friends; 276.Fish And Your Career; 277.The Horse and Your Career; 278.Passion and Luck; 279.Four Lucky Fruits; 280.Laughing Buddha; 281.Birthdays; 282.Chinese New Year
Chapter 12.Folklore and Luck
Introduction

283.Acorn; 284.Fingers Crossed; 285.Fishing; 286.Knock on Wood; 287.Finding Good Luck; 288.Lucky Pin;
289.Housewarming; 290.Lucky Clothes; 291.Lucky Ring; 292.Getting Dressed; 293.New Year's Eve; 294.New Clothes of New Year's Day; 295.If You're Born on January 1; 296.Dancing Around a Tree; 297.Rubbing Your Way to Luck; 298.Catch a Falling Leaf; 299.Catch a Falling Star; 300.Keep a Penny in Your Shoes; 301.Silver Coins and the New Moon; 302.Caterpillar; 303.From Left to Right; 304.Pricking a Finger; 305.Lucky Rainbows; 306.Sneezing; 307.Specks on the Fingernails
308.LUCKY NUMBERS

Introduction

309.One; 310.Two; 311.Three; 312.Four; 313.Five; 314.Six; 315.Seven; 316.Eight; 317.Nine; 318.Ten; 319.Eleven; 320.Twelve; 321.Thirteen; 322.Twenty Two;
323.Pea Pods; 324.Wishbone; 325.Carnation; 326.Violet; 327.Daffodil; 328.Daisy; 329.Lily of the Valley; 330.Honeysuckle; 331.Water Lily; 332.Gladiolus; 333.Morning Glory; 334.Calendula; 335.Chrysanthemum; 336.Narcissus; 337.Holly; 338.Myrtle; 339.Beginner's Luck; 340.Breath; 341.Wishing Well; 342.Double Your Luck; 343.Playing Cards; 344.Chimney Sweep; 345.Lucky Circle; 346.Lucky Feather; 347.Iron; 348.Leaves; 349.Orange; 350.Sage; 351.Baker's Dozen; 352.Shoelaces; 353.Shoes; 354.Silver; 355.Thimble; 356.Under a Full Moon; 357.Lucky Dreams; 358.Shaking Hands; 359.Bloom Where You're Planted; 360.Cake; 361.Apron; 362.Dice; 363.Speech; 364.Hug a Tree; 365.Lucks
Chapter 13.Conclusion

ABOUT THE AUTHOR : Richard Webster was born and raised in New Zealand. He has been interested in the psychic world since he was nine years old. As a teenager, he became involved in hypnotism and later became a professional stage hypnotist. After school, he worked in the publishing business and purchased a bookstore. The concept of reincarnation played a significant role in his decision to become a past-life specialist. Richard has also taught psychic development classes, which are based on many of his books.

Richard's first book was published in 1972, fulfilling a childhood dream of becoming an author. Richard is now the author of over a hundred books, and is still writing today. His best-selling books include Body Language Quick & Easy, Face Reading Quick & Easy, The Encyclopedia of Superstitions, Spirit Guides & Angel Guardians and Creative Visualization for Beginners.
Richard has appeared on several radio and TV programs in the United States and abroad including guest spots on Hard Copy, WMAQ-TV (Chicago), KTLA-TV (Los Angeles), KSTW-TV (Seattle) and the Mike and Matty Show (ABC). He currently resides in New Zealand with his wife and three children. He regularly travels the world to give lectures, workshops and to continue his research.
More Information

| | |
| --- | --- |
| SKU Code | PRK B 4318 |
| Weight in Kg | 0.180000 |
| Dispatch Period in Days | 3 |
| Brand | Bookwomb |
| ISBN No. | 9788183225847 |
| Author Name | RICHARD WEBSTER |
| Publisher Name | MANJUL |
Similar Category Products