Mind it... Realizations & Solutions - Blanking the (thinking) worries - A.T.Rajkumar
Store Review (4)
Seller : Bookwomb
Chennai,IN
100% Positive Feedback (4 ratings)
Other Products From this seller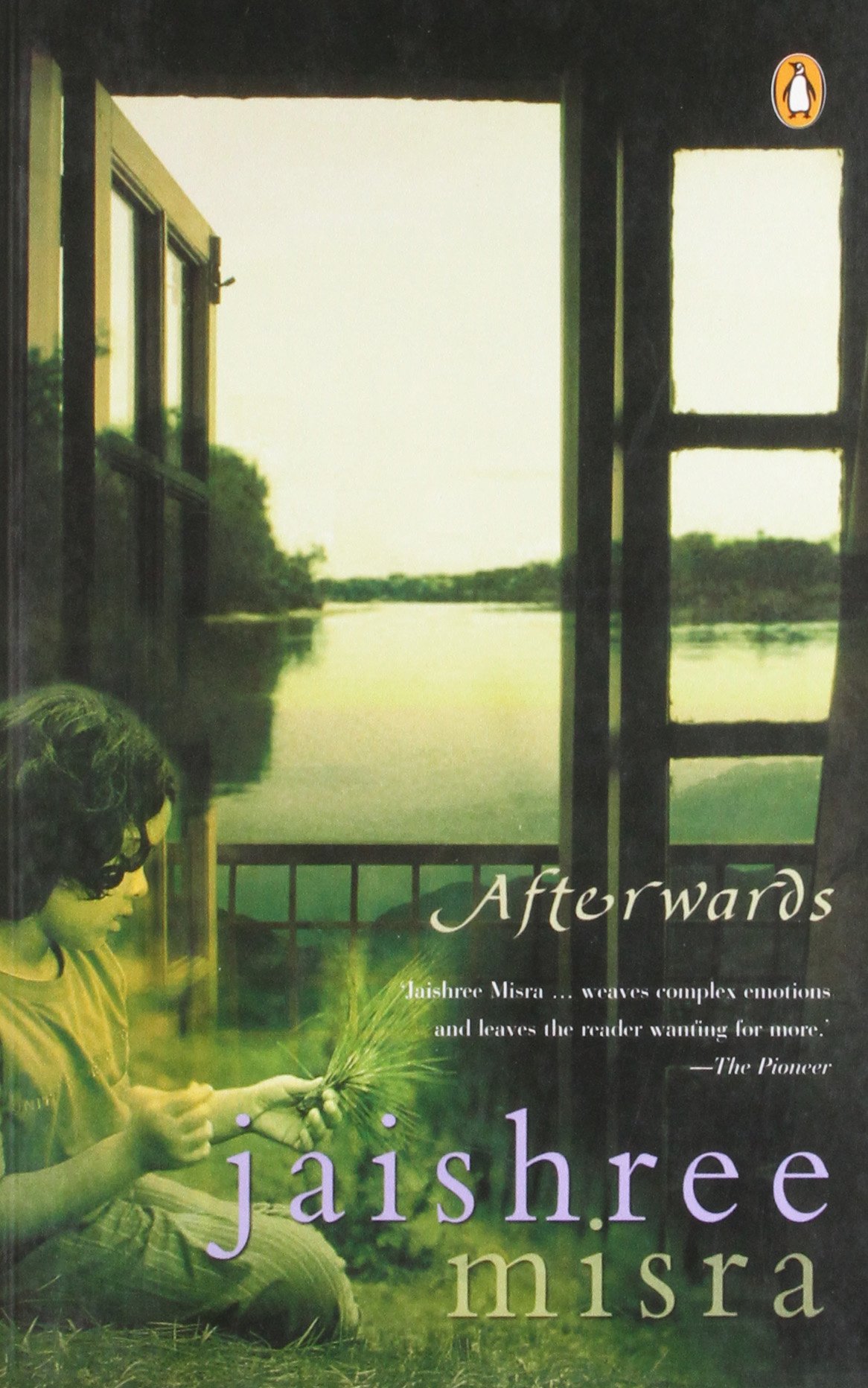 More Products
Self Development Books / Motivational Books.
Paperback;
213 Pages;
First Published: Year 2020;
Language: English.
FREE SHIPPING ON ALL ORDERS.
Prices are inclusive of Tax.
This book is about overcoming depression, negativity, anxiety, emotional disturbances, stress and how you can make your life very simple. Mind techniques- first of it's kind, are explained and it's implementation is also explained to overcome depression, negative thoughts, anxiety, suicidal thoughts etc. The author A T RAJKUMAR has also explained how to accept things easily and explained how the life is so easy. Ultimate purpose of life, overcoming overthinking, balancing the happiness and suffering, visualizing to win, how to remember things are all explained very well in this book. Beauty of this book is the explanation of how you can overcome various day to day problems very easily.
This book discuss the importance of achieving a calm – realized mind irrespective of anything in worldly life , mind realizations and overcoming of negativity , depression, emotional disturbances, anxiety, stress and all mind related issues.
Preface to the Book:- If one is born amongst a lot of siblings, it seems but natural that one has a complex mind filled with negative thoughts and insecurities due to the constant comparisons. In my childhood, I was affected by the presence of my many siblings. It made me suffer a burning sensation in the head in difficult times.
Parents play a very important role in the lives of children, especially during the teenage and adolescent ages. It's important "not to be" a normal parent - pressuring children to study well, pursue extra curricular activities etc. As a parent, it's important not to force our desires and tasks on them. They are individuals with their own sense of freedom. The worst thing is to compare them with other children. It's good to be a friend, give them importance, spend time with them and create opportunities for them to learn and know things. It's also vital that children get educated on hormonal changes. Teenage and puberty add to the complexity and confusion due to the sudden changes happening in the body and mind.
As a teenager, I wanted to overcome these complex feelings I was having. So one day, I suddenly stopped at a Ganesha temple in our colony and prayed. Until then,, I had never ever prayed sincerely nor had the belief. When you start having problems, only then are you able to start believing in something. It gives you a perspective, a realization, belief and solutions. It makes you stronger as well. I trusted in Lord Ganesha to overcome my mind troubles. My unsuspecting belief in Ganesha, amman helping solve many things. I used to also visit temples everyday like the "virudhunagar mariamman" temple. I believed that things will happen well for me due to this. From this i learnt that belief and complete trust bring wonders.
At the age of 18, I started learning meditation to solve my mind problems. In 1987, there was no internet. I looked through the yellow pages of the telephone book and found a meditation center in Annanagar. I used to travel by multiple buses from Tambaram to Anna nagar to be at the center. I overcame my problems, found solutions and became stronger in my life.
There were still many questions lingering in my mind regarding God's existence. But, belief and trust made certain things happen. I didn't believe in astrology until an astrologer told me exactly what had happened in my past. This made me believe in good times, bad times and astrology. Although I still believe in astrology and time, I don't go to them, as life won't be interesting and exciting. If our life is predicted ahead of time, it reduces excitement in living.
I was termed nothing by certain people until I was 22 years old. Things turned suddenly in my life, clearing showing the effect of good time or that visualizing good, brings positivity, motivation, sources, opportunities etc. But, we don't need to wait for good times, we can try to make every moment good.
At the age of 20, without a penny in my pocket, I used to look at the business offers in the Hindu newspaper and try to see whether any business can be started. It sounds stupid but I wanted to be an entrepreneur. I didn't want to work under any one. I felt like a slave working under someone. It was here that the visualizing and law of attraction worked. Good times came.... opportunities came...I started a business and became an entrepreneur. This made me believe in visualizing and law of attraction.
My wife was my best support always. It is very rare to see such an open and genuine woman. I am blessed with two beautiful and intelligent children. They have made us proud to be their parents. My mother was an inspiration for me. Her attitude taught me to be egoless and have good relationships with people. My father was an inspiration for me becoming as disciplined person to some extent. I am very lucky to be born in a big family with two sisters and five brothers all being nice ones.
My experiences with exploring things and the subsequent results made me believe. All my experiences have taught me to become what I am today. When you have good thoughts, good vibes, an empathizing character and care for others, people get attracted. I must thank Maharishi Mahesh Yogi and Shri Shri Ravishankar for giving me all the beautiful meditation and kriyas practices. Using all these practices and learnings, I have realised that....
Right from the moment we are born, a race begins... This race includes getting admission into a good school, securing good marks, finding admission in a good college, getting selected in a well paying job, getting married, having children, owning a big car, beautiful house, doing social service etc. But, it is often seen that even after we have fulfilled all these materialistic things, we feel dissatisfied - it feels as if something is missing. What is the reason for this? ABOUT THE AUTHOR: The author A.T.Rajkumar has written this book through his personal experiences, learning and realization. He was afflicted with depression for some time in his life. This made him lose a few critical periods of his life from his teenage years till the age of 40. Spirituality helped him overcome his struggle with depression. It helped him lead a successful life with a positive attitude. Attending different classes and practicing Maharishi Mahesh Yogi's meditation techniques helpled him find satisfaction and peace of mind. Through this book, he has tried to share his understandings, realizations and techniques based on questions received from seekers, who also want to understand and realize their thoughts and mind and start living their life to their fullest potential. Rajkumar is blessed with an excellent wife, beautiful children, amazing parents, lovely brothers, sisters and fantastic friends. He has a flair for singing and sports like tennis and chess.
More Information

| | |
| --- | --- |
| SKU Code | ATR B 001 |
| Weight in Kg | 0.300000 |
| Dispatch Period in Days | 3 |
| Brand | Bookwomb |
| ISBN No. | 9789354451300 |
| Author Name | A.T.Rajkumar |
| Publisher Name | A.T.Rajkumar |
Similar Category Products